Nutrition Division & FBDG
Directors' Message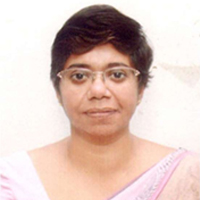 Nutrition Division serves as the national focal point of the Ministry of Health that is responsible for the optimal nutritional status of every Sri Lankan. The importance of nutrition as a fundamental element and an indicator of human and economic development of a nation, cannot be over emphasized.…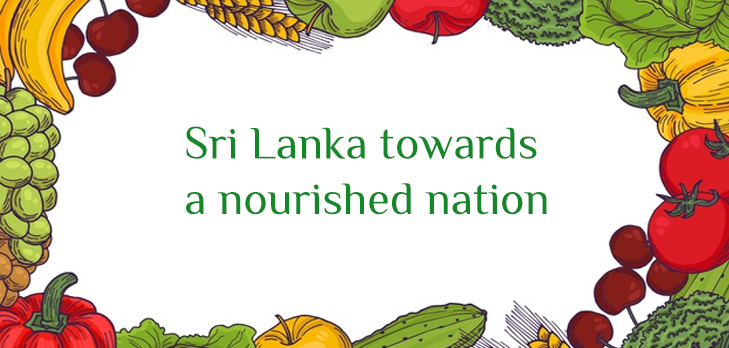 Nutrition Division is the focal point that provides guidance to services and coordinates nutrition related activities to the entire country. It is the coordinating agency across related Bureaus/Directorates within the Ministry of Health. It plays a central role in planning, implementation, monitoring and evaluation of nutrition sensitive and specific interventions, together with multi-sectoral partnerships for improved service provision. Further, the Division is responsible for formulation of policies including National Nutrition Policy, guidelines including Food Based Dietary Guidelines and necessary standards for nutrition care services in addition to capacity building of relevant human resources. The Division places emphasis on adopting a life cycle approach with the view of achieving optimum nutrition by all citizens of Sri Lanka.
The Nutrition Division was established in the year 1997 under the purview of the Ministry of Health recognizing nutrition as a priority area. It served as the central body for policy formulation and planning of major nutrition related programmes in the country. Among its many contributions over the years, establishment of nutrition clinics in teaching hospitals, initiative of a "National Nutrition Week" which currently continues as a "National Nutrition Month", healthy canteen initiatives in work places, development and revision of guidelines such as Food Based Dietary Guidelines, Disease Based Dietary Guidelines and Nutrition Profile Models for marketing of   packaged food take precedence.
Understanding that nutritional well-being of a population is influenced by various determinants that cut across areas of responsibilities of various sectors and agencies, A Nutrition Coordination Division was founded under the Ministry of Planning to coordinate all nutrition sensitive and specific programs. In 2001, the Nutrition Coordination Division was transferred to the Ministry of Health, Nutrition and Welfare under the Extra Ordinary Gazette of the Democratic Socialist Republic of Sri Lanka, number 1,215/14 to coordinate all nutrition specific interventions implemented by different nutrition related units of the Ministry of Health (Nutrition Division, Family Health Bureau, Health Education Bureau, Non-Communicable Disease Control Unit, Estate & Urban Health Unit, Medical Research Institute, Young, Elderly & Disabled Person's Health Unit, Food Control Unit and Provincial Health Authorities) as well as other related Ministries and Non-Governmental Organizations to facilitate and harmonize working together to achieve nutrition related targets.
In line with the current needs of the Ministry, the two units were amalgamated as "Nutrition Division" in accordance with the circular, HP/DP/06/2018 to be functioned as a single unit effective from 2018/10/26.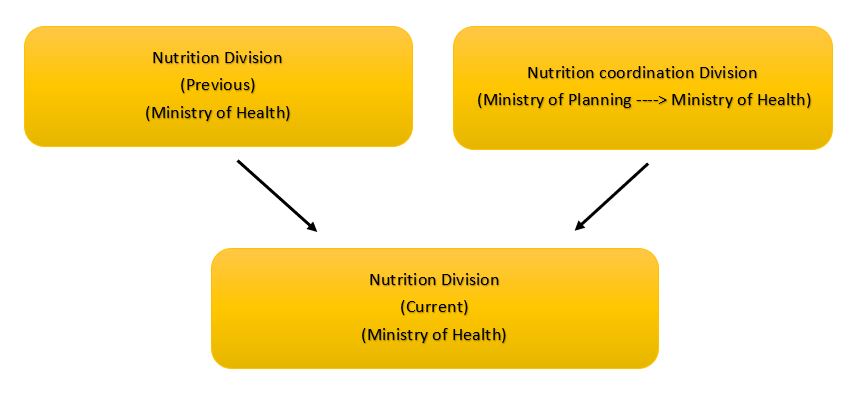 What is the body mass index (BMI)?
The body mass index (BMI) is a measure that uses your height and weight to work out whether your weight is healthy.  BMI is calculated by dividing an adults's weight in kilograms by their height in meters squared.  For example, A BMI of 25 means 25kg/m2. Read More